Stella
Sex:

Female

Date of Birth:

August 10th, 2020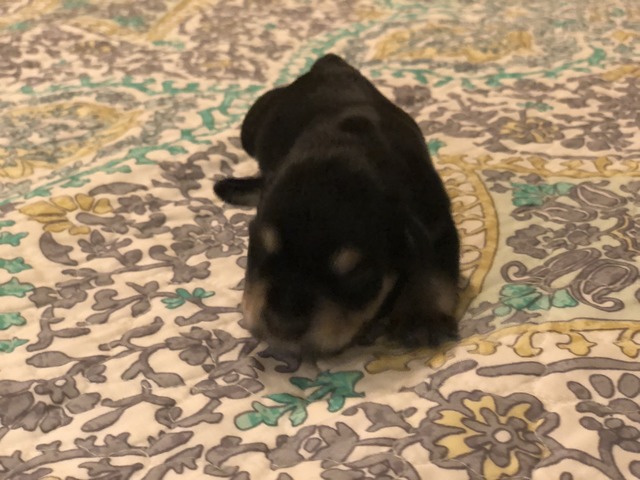 Deposit on Stella from Wendy.
Stella
Stella, as a puppy, loves to cuddle and take puppy naps with her mom. She is family raised, AKC, and UKC registerable Miniature Schnauzer puppy will be ready for her forever home on Monday, October 5, 2020. She is the granddaughter "Trinity von Rose Lane AKC, UKC and Champion Abelard von Rose Lane AKC, UKC, IABCA." She will have her 1st series of puppy shots and will be seen and examined by a veterinarian and received her health certification. She has already had her tail docked and dewclaws removed. This puppy will be a "people person" all the way: extroverted with moderately high energy; she will want to have fun. And being with you is fun, no matter what you do. She will be incredibly affectionate. She will be intelligent, easy to train, full of life, and always begging for a game. She is also low-shedding and hypoallergenic, which is suitable for family with allergies. She will be incredibly loyal to her family, protective of home and family, excellent watchdog, and she'll alert you to visitors, burglars, etc. Good with kids and will adapt well to apartment living. You will not find a sweeter puppy anywhere. $1,500 to approved family and $400 for shipping.
Please call if you have any questions at (513) 238-4501 or email khen56@gmail.com.